Business certifications
Our certification warrant our customers
From January 2011 onwards, Costruzioni Famà srl builds and implements all the structures it is involved with in full compliance with the relevant technical norms, especially when the quality of the materials used and specific manufacturing techniques are concerned. Every action our firm carries out is fully compliant with the UNI EN ISO 9001:2015 standard, namely in sectors EA 17 and 28, to which our certifications refer.
Our next step consisted in achieving Part 2 of the UNI EN ISO 3834 certification, pertaining to Extended Quality Requirements.
By means of the certifications it holds, our firm is able to define and upkeep the quality requirements on welding processes it employs.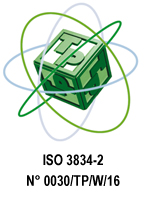 A further cornerstone was our achievement of the status of Steelworking Centre, as issued by the Consiglio Superiore dei Lavori Pubblici, the Italian higher administrative authority in the field of public works.

We reached the prescribed (and, for us, final) stage of certification in May 2014, when we were issued the EN 1090-1:2009+A1:2011 certification, belonging to the EXC4 Execution Class. From them on, our firm has been complying with all the requirements (be they due to laws or not) needed to fully operate in the field of metalworking.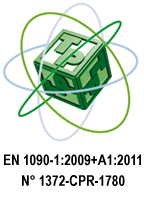 Our certifications:
UNI EN ISO 9001:2015 certification, pertaining to sectors EA 17 and 28
UNI EN ISO 3834-2 certification 
THE ITALIAN CERTIFICATION ATTESTING THE BEGINNING OF THE FIRM'S ACTIVITIES AS A STEELWORKING CENTRE
THE UNI EN ISO 1090-1:2009+A1:2011 CERTIFICATION ATTESTING CPR PRODUCTION AND PRODUCTION CONTROL, PERTAINING TO THE EXC4 EXECUTION CLASS
Our firms is also a part of the list published on the ACCREDIA website and of the CE markings register.